The new quilting machine that, under the ClevLine brand, is designed to respond to the new trends and demands of the Mattress Industry.
The duplication of production, the optimization of manufacturing times, the conscious use of material and its limited occupation in plant are some of the aspects that we have taken into account when developing ClevOne.
Its own technology and a structure composed of functional blocks specifically created and developed for ClevOne, make it the best option to produce quilted material.
Designed to adapt to new trends
The new trends in terms of composition, materials and fabrics make the Mattress Industry, a sector in constant change, which has motivated us to create a quilter capable of making a difference. For its design, we take in count the needs and expectations observed in our customers, and therefore ClevOne works in vertical position, occupying 35% less in plant than conventional quilting machines.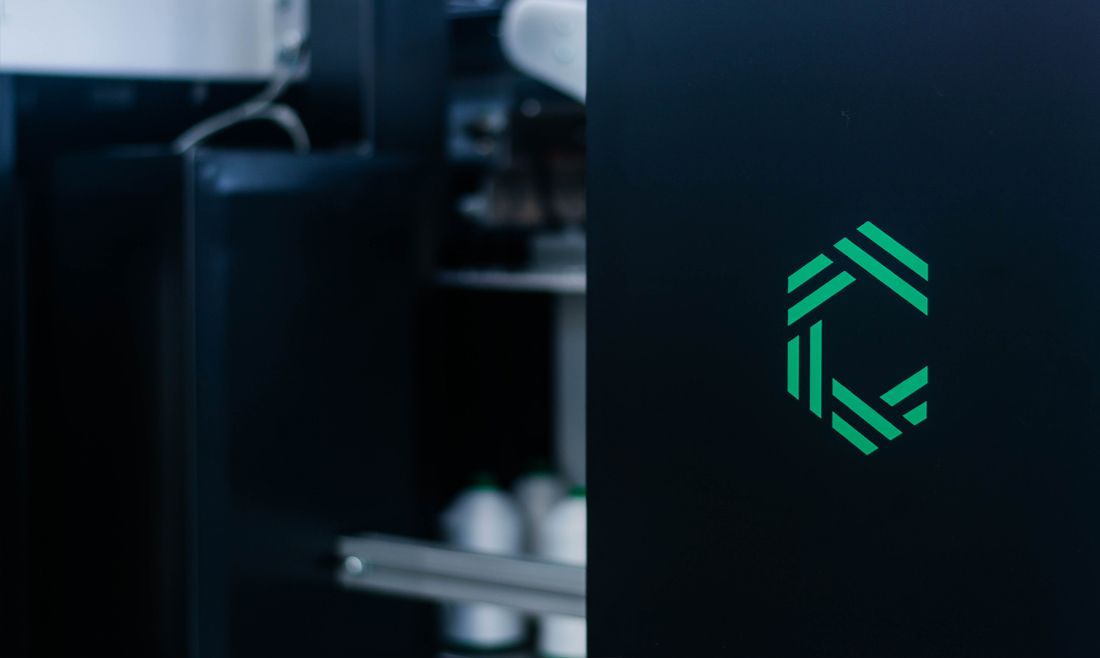 Our DNA values captured into this new identity.
Proven experience in sewing technology
This is possible thanks to our sewing technology available to their heads, in which we have turned all the experience and knowledge acquired during the last decade.
With more than 300 sewing heads manufactured for ClevPanel, our refined know-how and an engineering team recognized as Motion Control Specialist by Siemens, the ClevOne sewing heads are capable of processing materials between 1 and 8 cm thick without any difficulty.
This is due to our development of Quilting Motion System, through which the flow of material is done vertically synchronizing with the transverse movement of the sewing heads, obtaining a quality seam in all areas of the design of the quilted material.
But undoubtedly, one of the strongest points of ClevOne is the technology that it integrates.
It has ClevDynamics, a module developed entirely by our specialized programming team, in which the day-to-day needs of the production plants have been contemplated, allowing the connection of different departments with ClevOne, from two different profiles: Operator, focused to the operators and Connect, focused on the production responsible.
Through these two routes, the production queue will become dynamic, feeding as the production manager adds the production orders whose references will automatically regroup facilitating the work of the operators in plant.