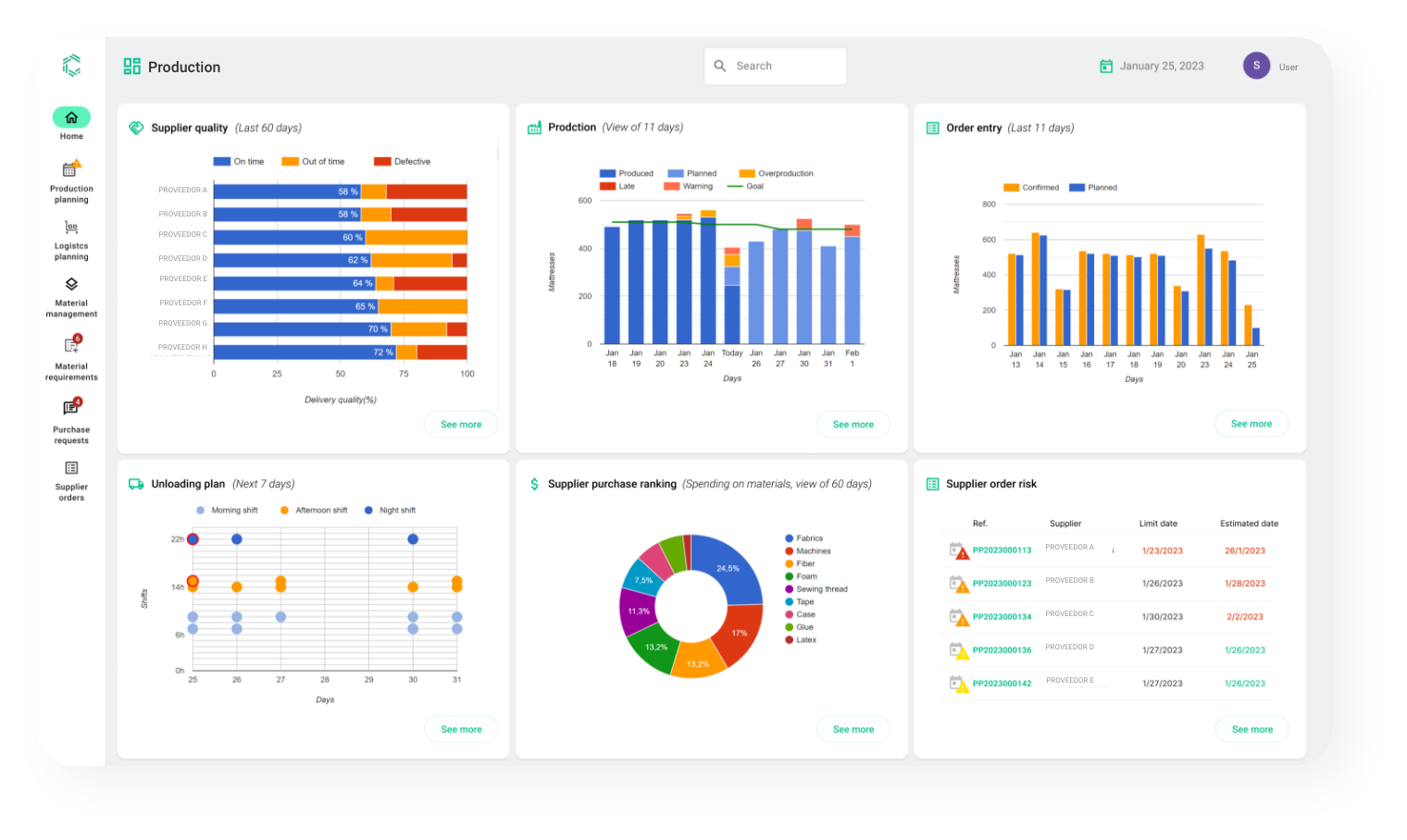 Software for the management of mattress production sites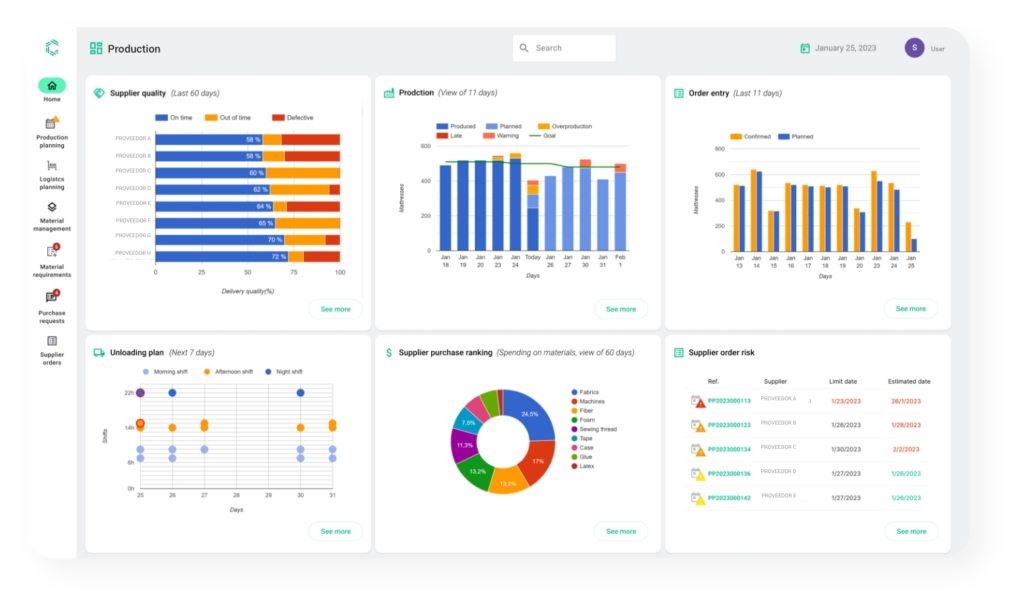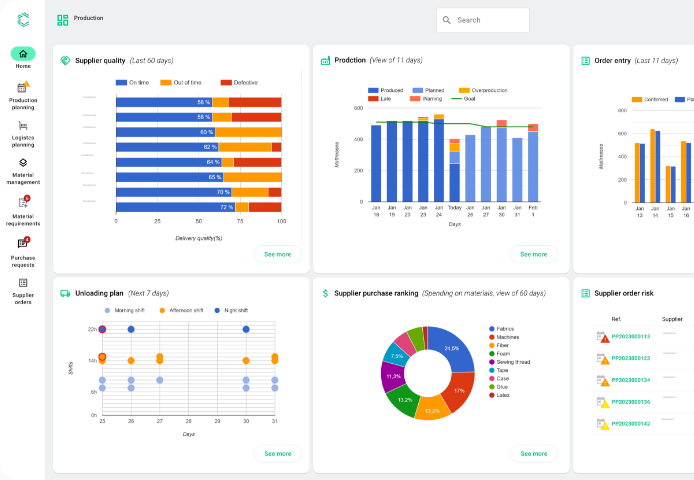 Software for the management of mattress production sites
ClevDynamic
automates and eases

the management of the mattress manufacturing giving access to valuable information in real time, to manage and make

decisions efficiently

.
The software creates a digital modelling of the manufacturing process for a product, gathering all the information in a single site, including specifications, materials and procedures to follow.
A tool that allows to optimise your industrial processes for production, allowing to reduce lead times and supplies, with an important efficiencies with a direct impact on costs and inventores.
Expandable
Easy to add on new modules and extend its applications according to your needs.
ACCESIBLE
Access anytime and from anywhere to the industrial activity information.
PREDICTIVE
Predicts behaviours, costs, times and optimal production plans.
INTEGRABLE
Software that complements and integrates with your current ERP.
INTERCONNECTED
Connects with data gathering systems in operational and production stations.
ESCALABLE
With the capacity to connect with different production stations.
Acquire a full view of value information in real time to enhance your
control over the production process

.
ClevDynamic offers information of the resources and state in each phase of the manufacturing process.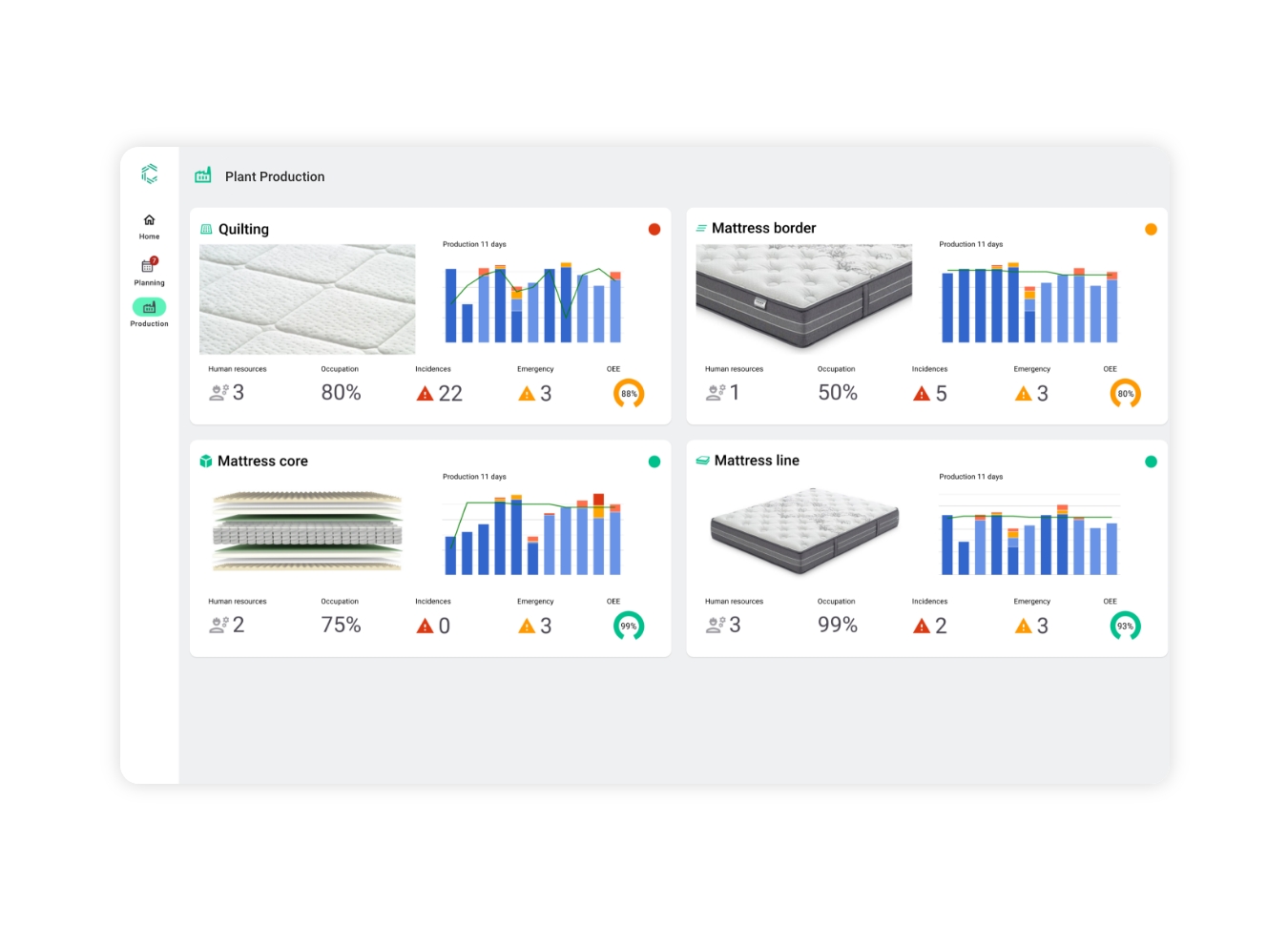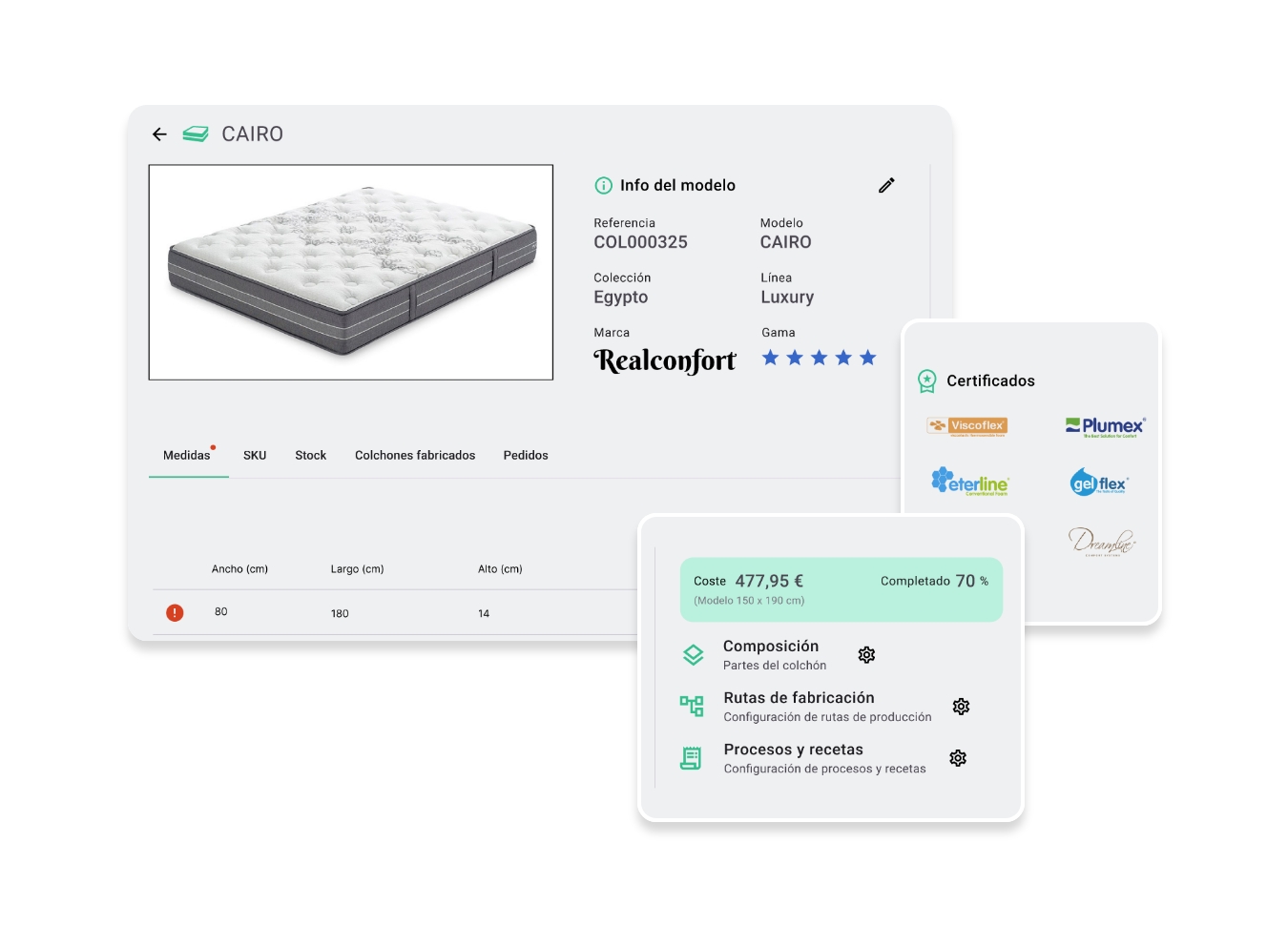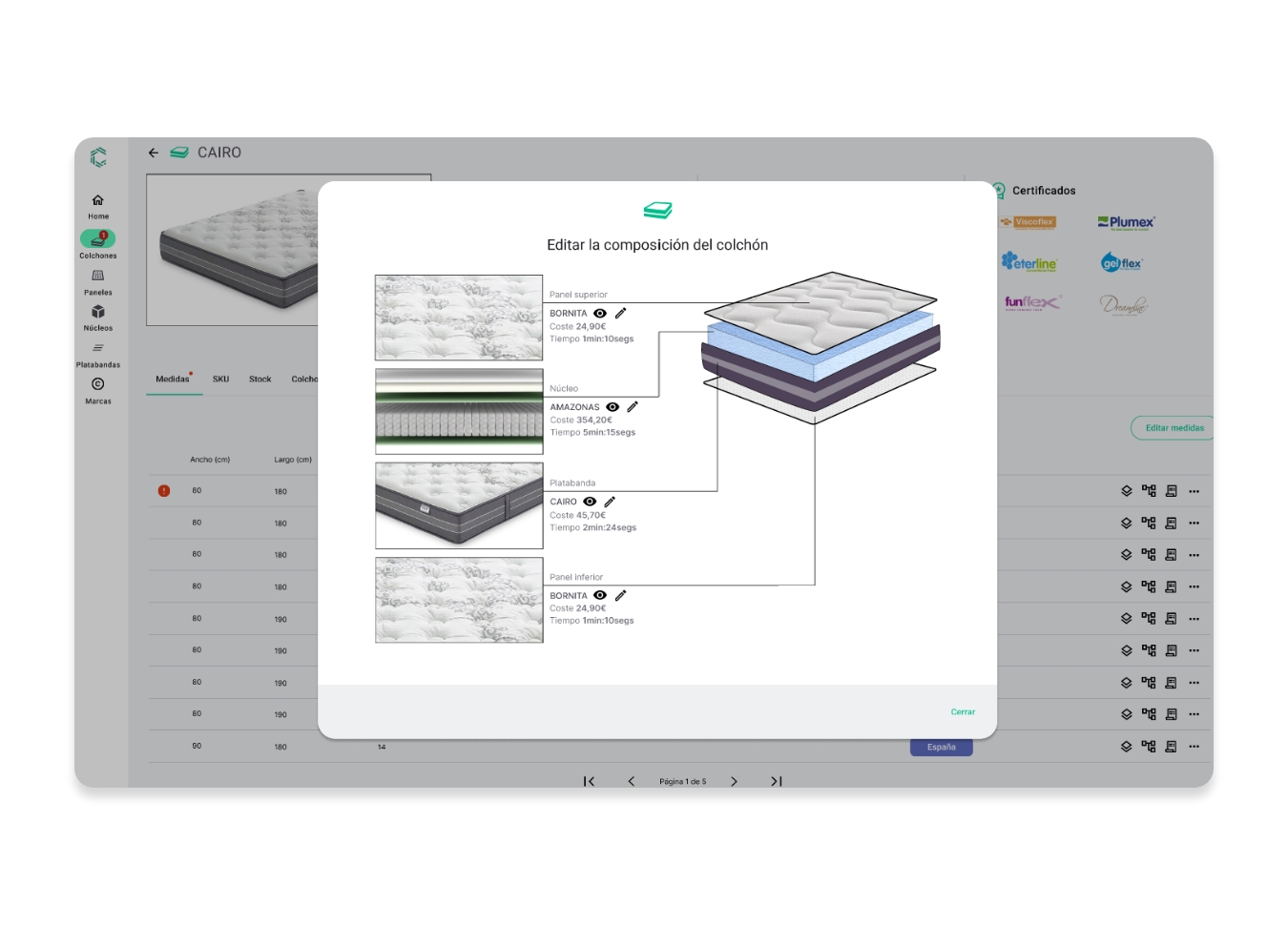 Human resources: task, multiple abilities, availability and calendars.
Machinery: current status, workload and efficiency.
Stock: Complete information over the current and forecast level of stocks.
Supplies: Real time status of the materials from each supplier.
Production: Full and detailed information about the products to manufacture.
Technology to
connect, organise and automate

manufacturing processes to take your company to the next level.
Solution created to help the management at different levels, from directors to production managers, that need to manage and make sound decisions in a timely manner; we gather the view of the full production site in a single point.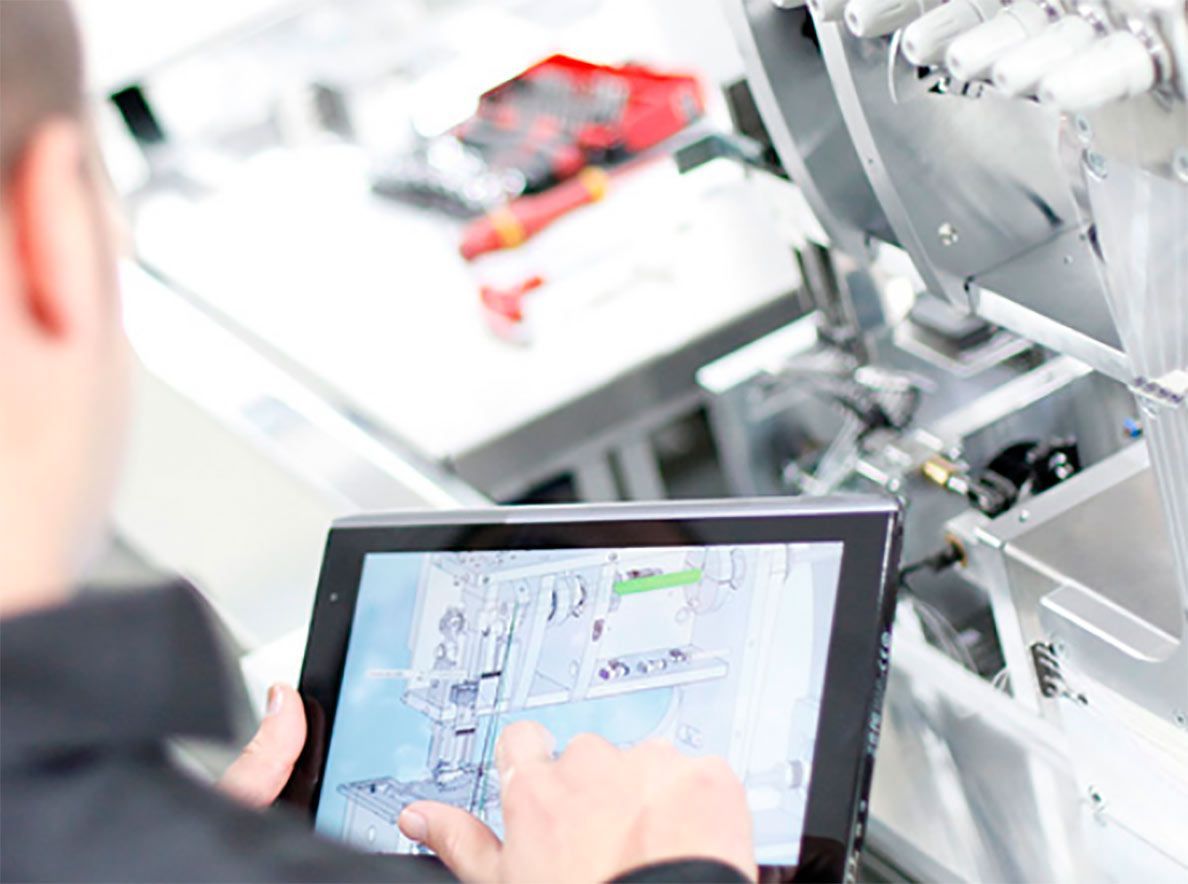 A solution that is back by 20 years of experience in the mattress industry.
ClevDynamic is an industrial software for the management of the production, design and developed at IMASD by the ClevLine division, and is based on our large experience creating solutions to improve efficiencies in your processes to manufacture mattresses.
Request an appointment with our customer service team.